If you're trying to find ideas and inspiration for a quick getaway to escape the city life just for a little bit at least, this is one article you are going to want to read! Now bare with me here as you are all probably rolling your eyes at the title of Niagara Falls, because quite frankly even I can admit that Niagara Falls as a getaway destination can feel unoriginal and overused. Everyone and their mother has probably gone to Niagara Falls at least once in the past few years, and when you have a distant friend or relative visiting the city the first place you think of taking them is to visit the Falls. Don't get me wrong, if you have never been to Niagara Falls going here is a must as it is most definitely one of Canada's biggest tourist destinations. However if you want to experience Niagara Falls in a non-traditional way for those of you who have been here many times already, this is one travel itinerary that is going to be perfect especially if you appreciate good food and wine.
Accommodations at White Oaks Resort & Spa
Now where to stay? Researching hotels, motels, AirBnBs, hostels can be a time-consuming and stressful experience in finding your nightly accommodations. I'm going to keep it simple for you here and just tell you straight up to stay at the White Oaks Resort & Spa. Nestled on 13 acres in the heart of Niagara area attractions, this modern and stylish facility delivers luxury hotel services and offers a host of outstanding amenities. This Four Diamond accommodation has award winning dining options, amazing fitness facilities, and is literally just a few minutes walking distance from the Niagara Outlet Mall. Yes, walking distance. It's literally across the street! The hotel is sitting in prime real estate close to all the Niagara attractions.
Breakfast at LIV Restaurant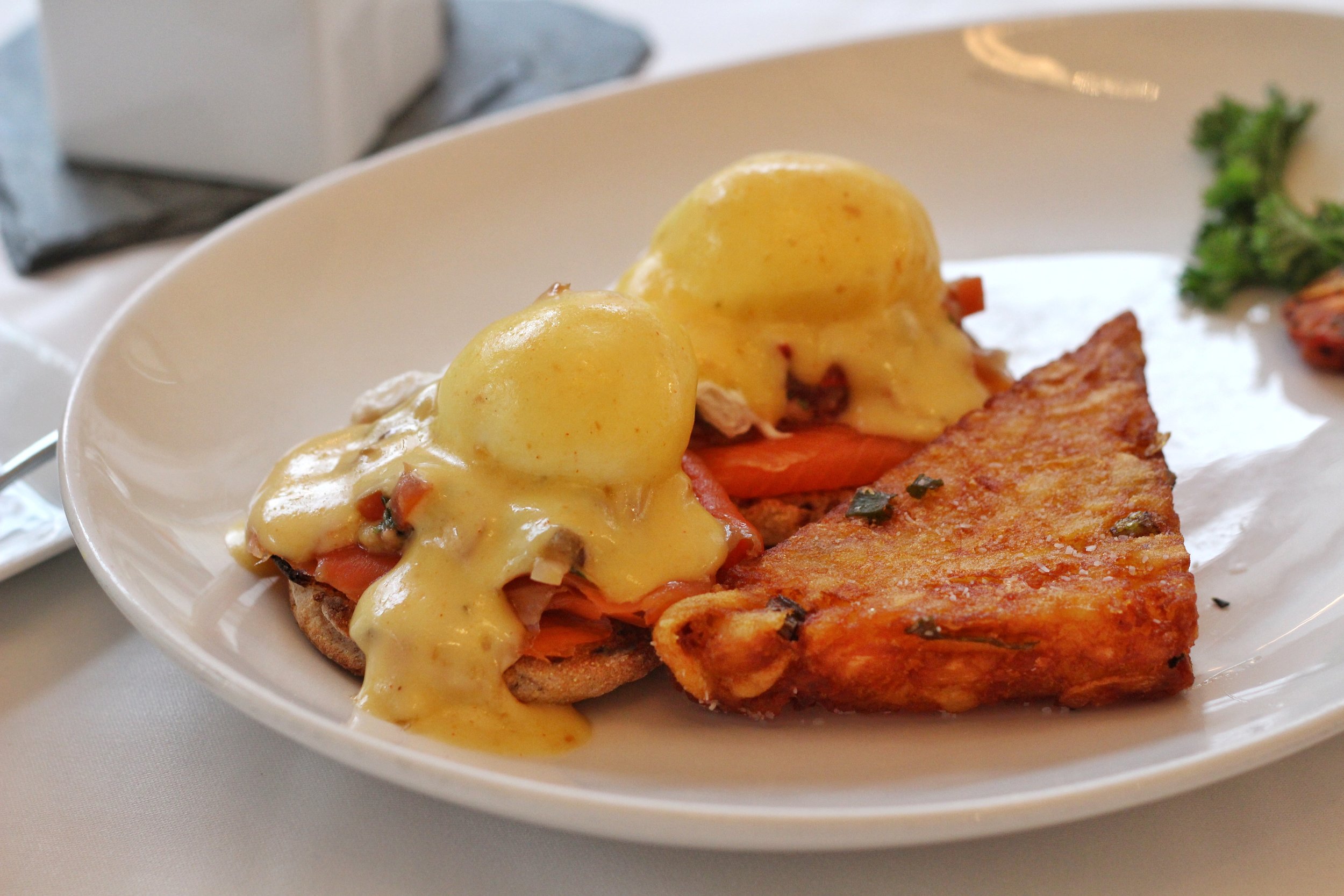 So how does one experience the award winning dining options here? You most definitely need to check out LIV Restaurant inside, and personally having a good breakfast to start the day is a must! My recommendation on what to get here are their Avocado Eggs Benedict and the Maple Walnut Cappuccino Pancakes. They were both phenomenal and easily one of the best breakfasts I've had all year. The Avocado Eggs Benedict comes with two poached eggs, smoked virginia ham with hollandaise sauce, on a toasted english muffin with a breakfast potato. Probably my favourite of the two though was the Maple Walnut Cappuccino Pancakes swirled with espresso, maple, and crushed candied walnuts. The ambiance is also incredible surrounded by big windows that lets in tons of natural light, clean white linen table cloths, comfy chairs, and real flowers at every table to brigten your mood.
The Great Winery Tour at Wayne Gretzky Estates
After a delicious breakfast to start the day, drive ten minutes away to the newly opened Wayne Gretzky Estates Winery. It is indeed THE Wayne Gretzky, the greatest hockey player of all time and what many may not know is his grandfather used to run a wine-making operation when he was a child. Now open in Niagara On The Lake, explore the estate by booking The Great Canadian Winery Tour which is a 45 minute guided tour of wine Wayne's way! Learn how Wayne Gretzky's dream of opening a world-class winery was realized and discover the process behind crafting his favourite wines. You will visit the vineyard and barrel cellar while of course enjoying his many wines throughout the tour. The tour is offered daily starting at 11AM for $25 per person.
Whisky Bartender Experience at Wayne Gretzky Estates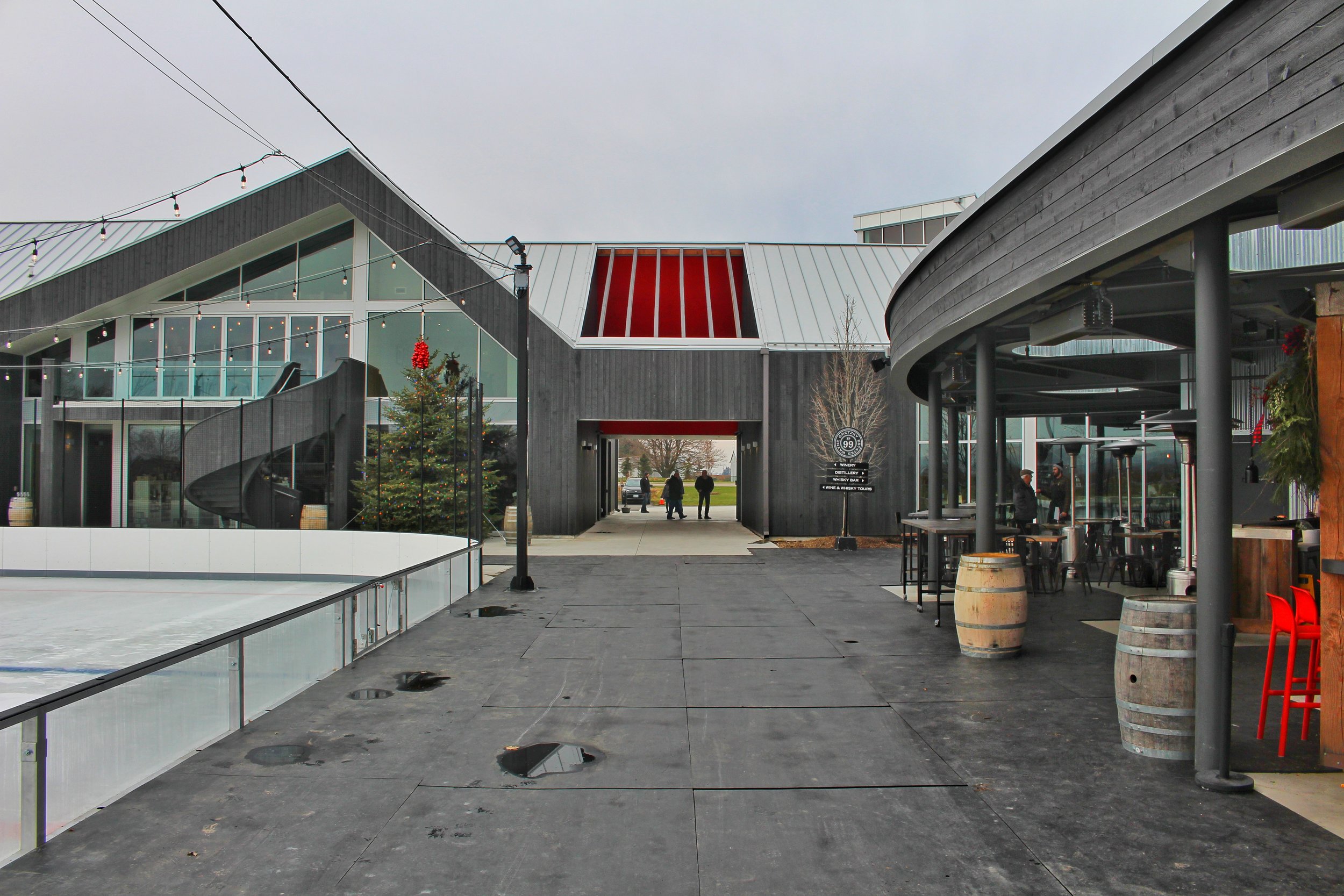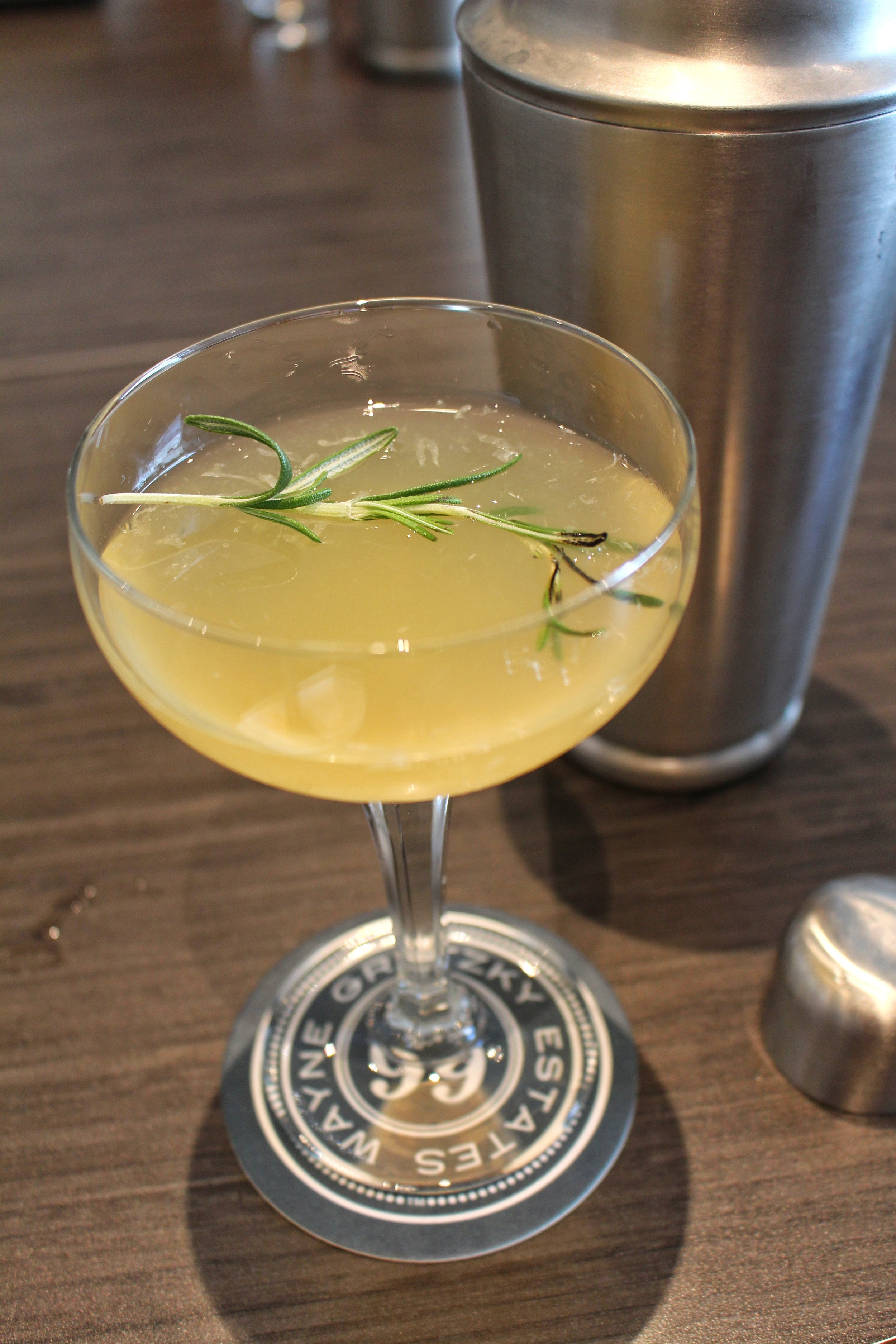 Once you have your fill of wine (for the time-being), register for their Whisky Bartender Experience with a 45-minute interactive cocktail lesson hosted by their best bartenders. You'll get insider tips on how to create the ultimate whisky cocktail, while sharpening your own bartender skills when learning the basics of preparing garnishes, simple syrups, shaking, and muddling. Best of all? You get to drink your very own Whisky cocktail creations right after! This work shop is offered daily at 1PM and 3PM for $35 per person. They are also known here for their Whisky Cream and I ended up buying a bottle to bring back home after tasting it during this experience. It's life changing and will spike your coffees and teas to new heights. A must buy in the gift shop after for a nice souvenir to bring home!
Lunch at Whisky Patio Bar
It's midday by now after an afternoon filled with food, wine, and cocktails, so I think it's time for... you guessed it, more food! While you are still at the Wayne Gretzky Estates, hop on over to their outdoor Whisky Patio Bar to enjoy some of their signature pub style dishes and drinks for lunch. As their menu for food is relatively small you easily can order everything off of it which includes the "Gretzky Beef Ribeye Burger," "White Bean, Smoked Bacon, Root Vegetable Cassoulet," "Butternut Squash Soup," and for dessert the "Gretzky Beaver Tail." One massive recommendation from me here is to order their "Farmer's Tea." The flavours may change depending on the season but ask them here to infuse the tea with their signature Cream Liqueur (the bottle where I mentioned earlier to buy for yourself at the gift shop). The fruity flavours of the tea, mixed in with the cream liqueur is unlike anything you'll ever have and on a cold Winter's day it warms your body from the inside out. It's perfect. The Whisky Patio Bar is also right beside a private skating rink. When the weather is right you will be able to bring your own skates or rent them to have a fun-filled day skating on the rink!
Tasting Stars - Sparkling Experience at Trius Winery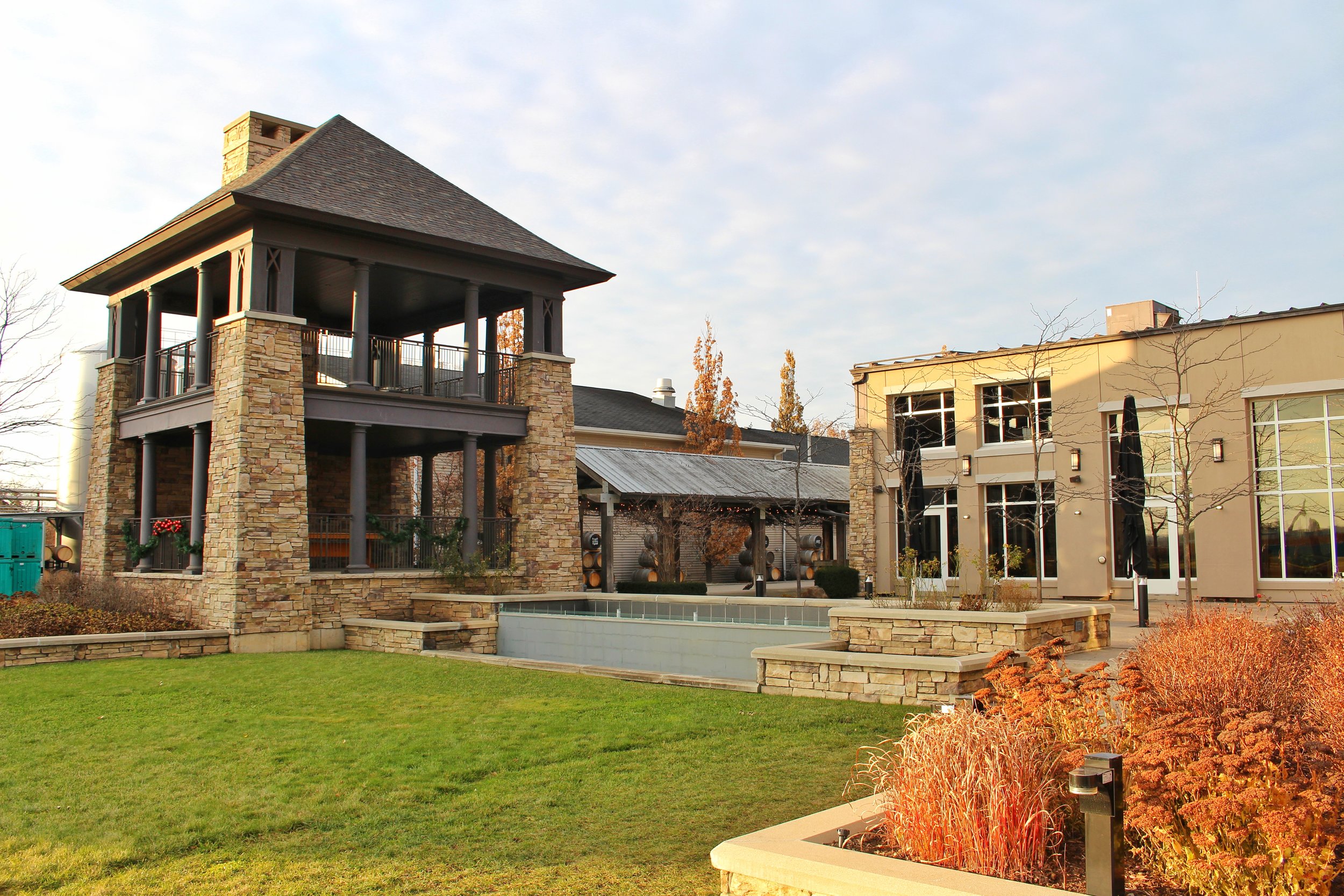 The great thing about spending the day at Wayne Gretzky Estates is it neighbours another winery right beside it. Literally a few minutes walk away is Trius Winery, a winery that has mingled with the A-list celebrities in 2016 as it was invited to be part of the 2016 Oscar festivities. When you arrive make sure you sign up for their new "Tasting Stars - Sparking Experience." It's an interactive tour where their wine experts will guide you from vine to cellar to explore everything sparkling, which is exactly what Trius Wines are known for. You'll begin the tour at Ontario's 2015 Winery of the Year with a stroll through the vineyard before descending into Canada's largest underground sparkling cellar surrounded by 350,000 bottles! This tour is offered at various times everyday for $25 per person.
Dinner at Trius Winery Restaurant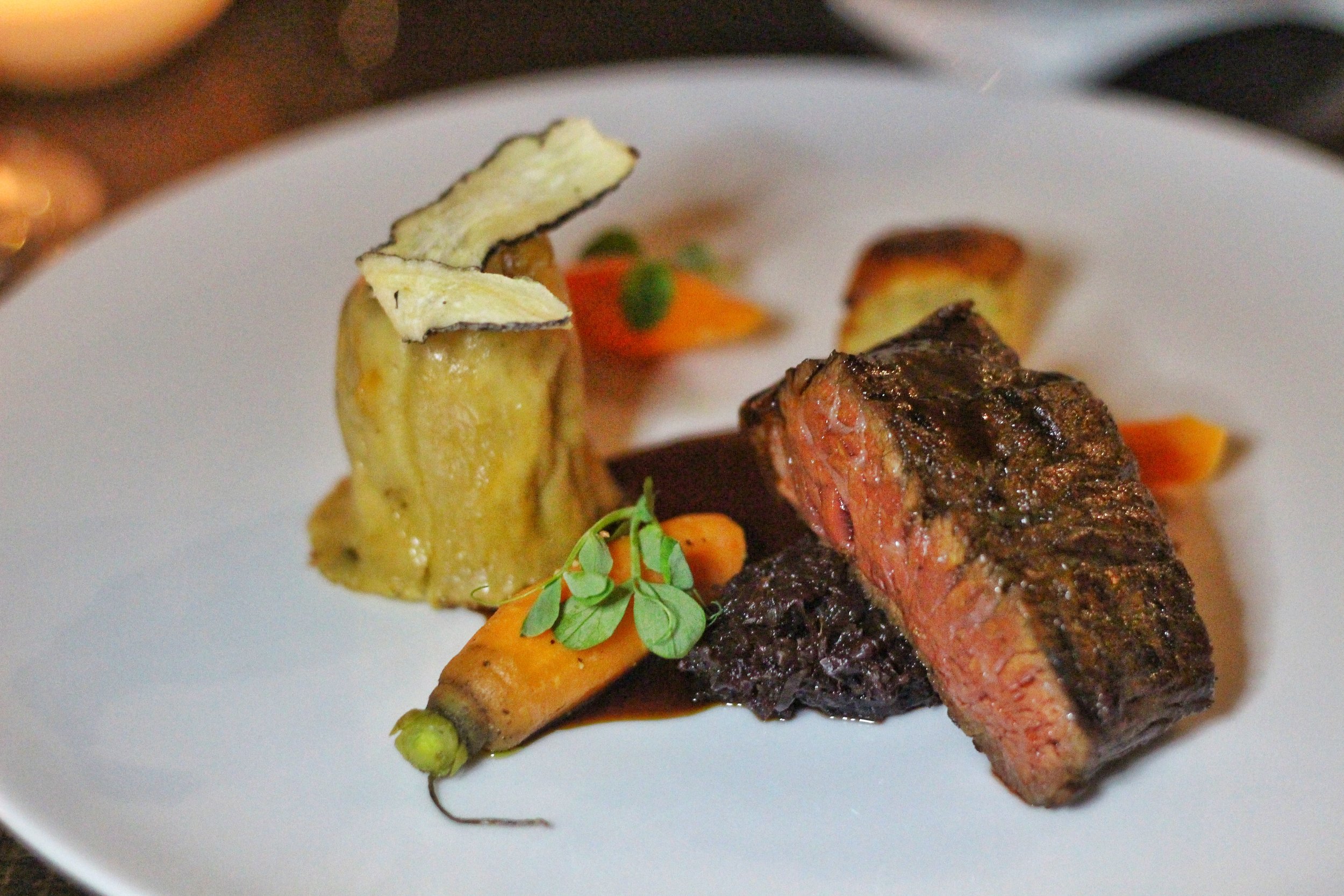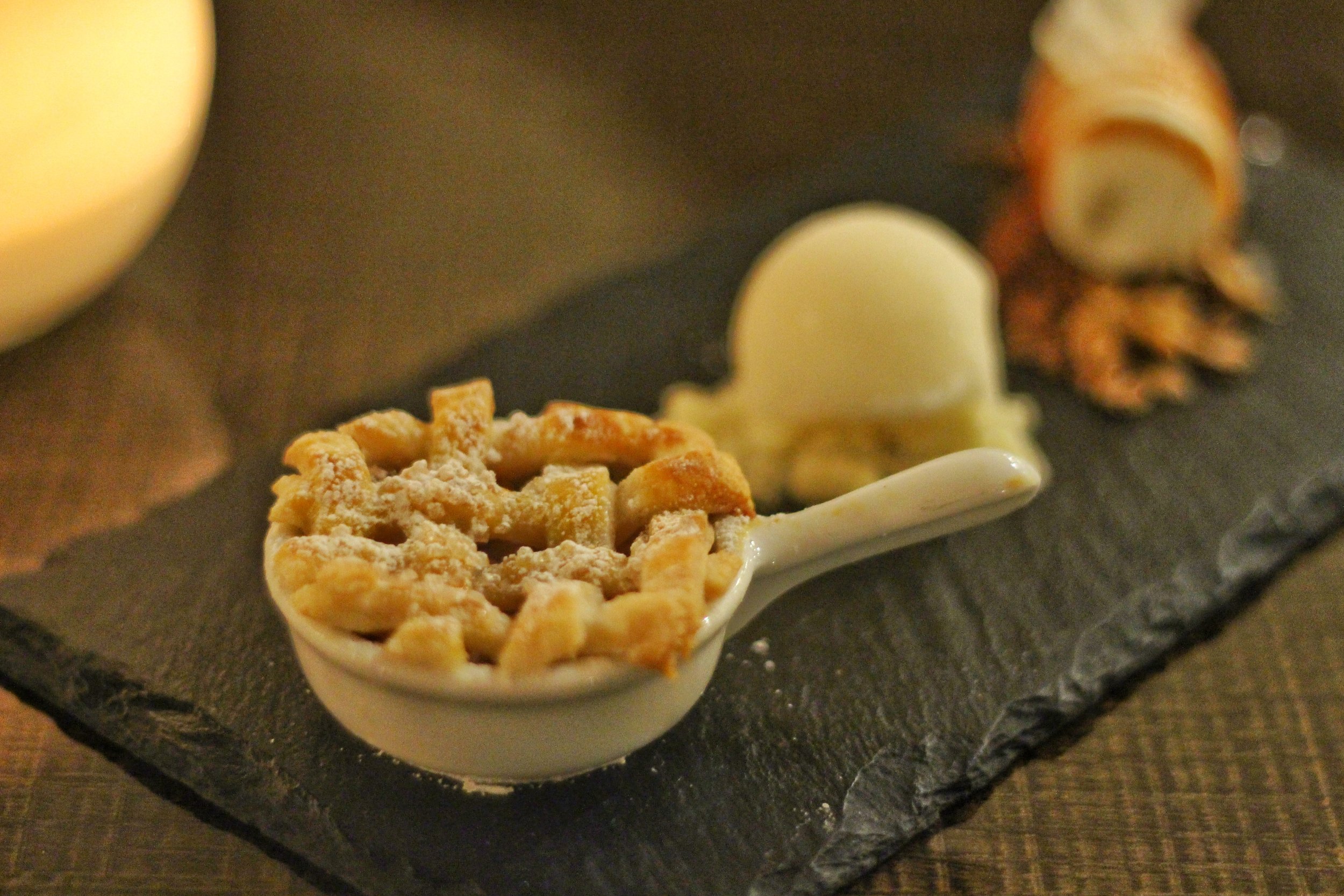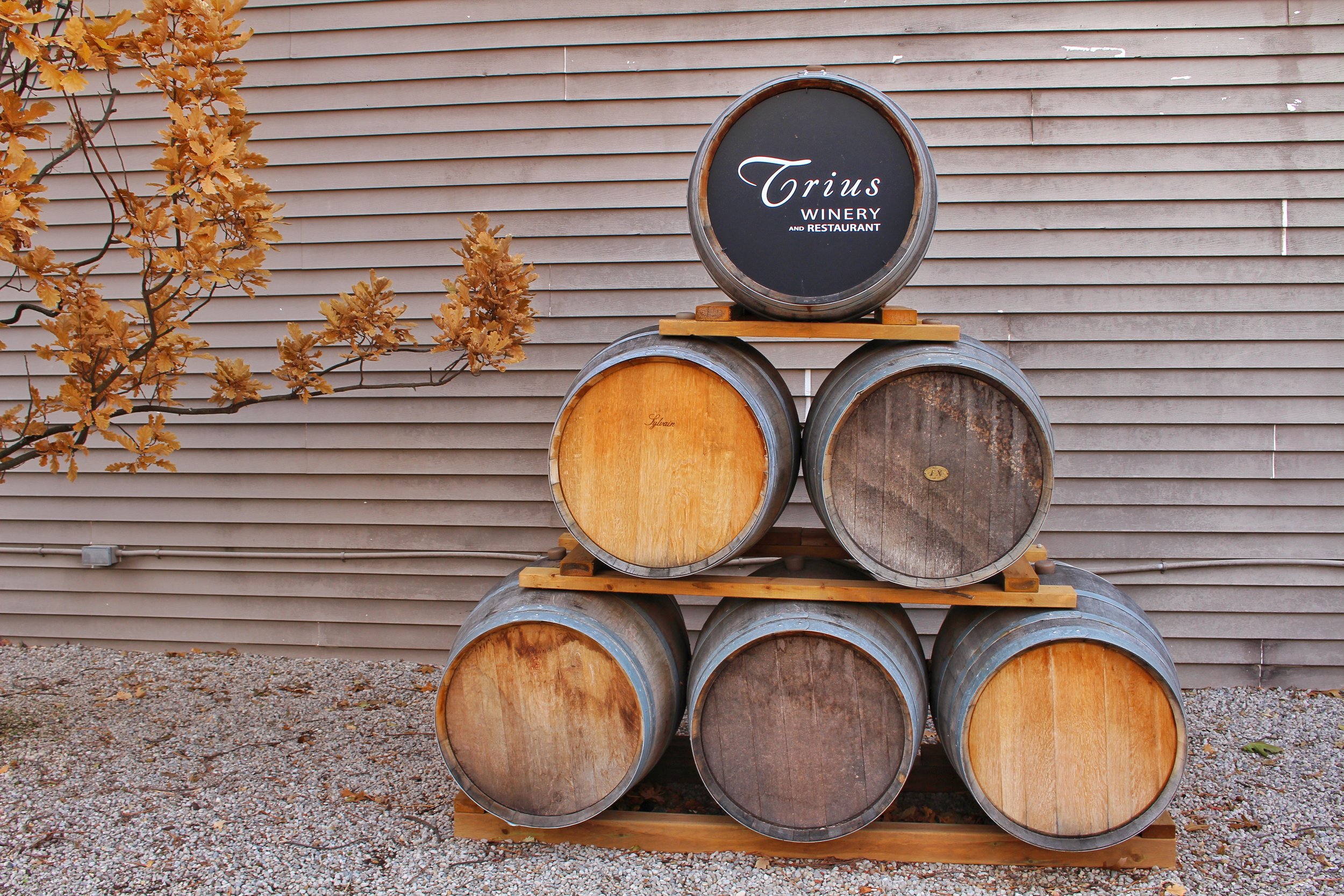 You can't end a day of adventure without satisfying your stomach with a good meal. For dinner head on over to the Trius Winery Restaurant where they will provide you with all the luxuries associated with fine dining in an approachable and joyful way. Wine pairings are also a must when dining here and I think the reason why is quite self-explanatory. To really get the full experience of tasting the food here from Chef Frank Dodd who uses local ingredients from neighbouring farmers, growers, and producers, I highly recommend getting the 5 course Trius Tasting Menu for $89. This dining experience will give you a complete picture of the landscape of the Niagara food scene from start to finish which will include an Amuse Bouche, Mushroom Truffle Broth, Duk Egg, Atlantic Scallop, Wine and Fruit Inspired Popsicles, Birch Syrup Basted Beef Cap Steak, Apple Pie and Petit Fours for dessert.