Back in May I was invited to fly to Montreal, Quebec on a press trip to take part in the SIAL CANADA International Food Show in North America, the largest of its kind. If you work in the food industry, sell/buy food products, or just a self-proclaimed foodie this is THE place to be. This is the only show supported by governments (Federal and Provincial) bringing together the retail, food service, and equipment industries all under one roof. Much like the Rogers Cup in tennis, this food show alternates between Montreal and Toronto to cover all the local and regional demand. For three full days this year inside Montreal's Palais des Congres, this 15th edition of the SIAL Canada International Food Show was in full force which brought together more than 1,000 exhibitors ready to meet with 18,500 visitors. A show that sold out three months ahead of its opening day, I was very eager to explore everything this food show and the city of Montreal had to offer.
After I landed in Montreal late at night before my first official day at SIAL, Corporate Stays provided me with a beautiful apartment in the heart of downtown Montreal for my accommodations. Handpicked properties around the world, Corporate Stays matches business travelers with unique places to stay that gives you a sense of home and comfort while you are traveling abroad. With a relaxing and comfortable sleep every night and being a short walk away from the Palais des Congres I was well-rested and ready to learn, eat, drink, and be inspired by the days ahead.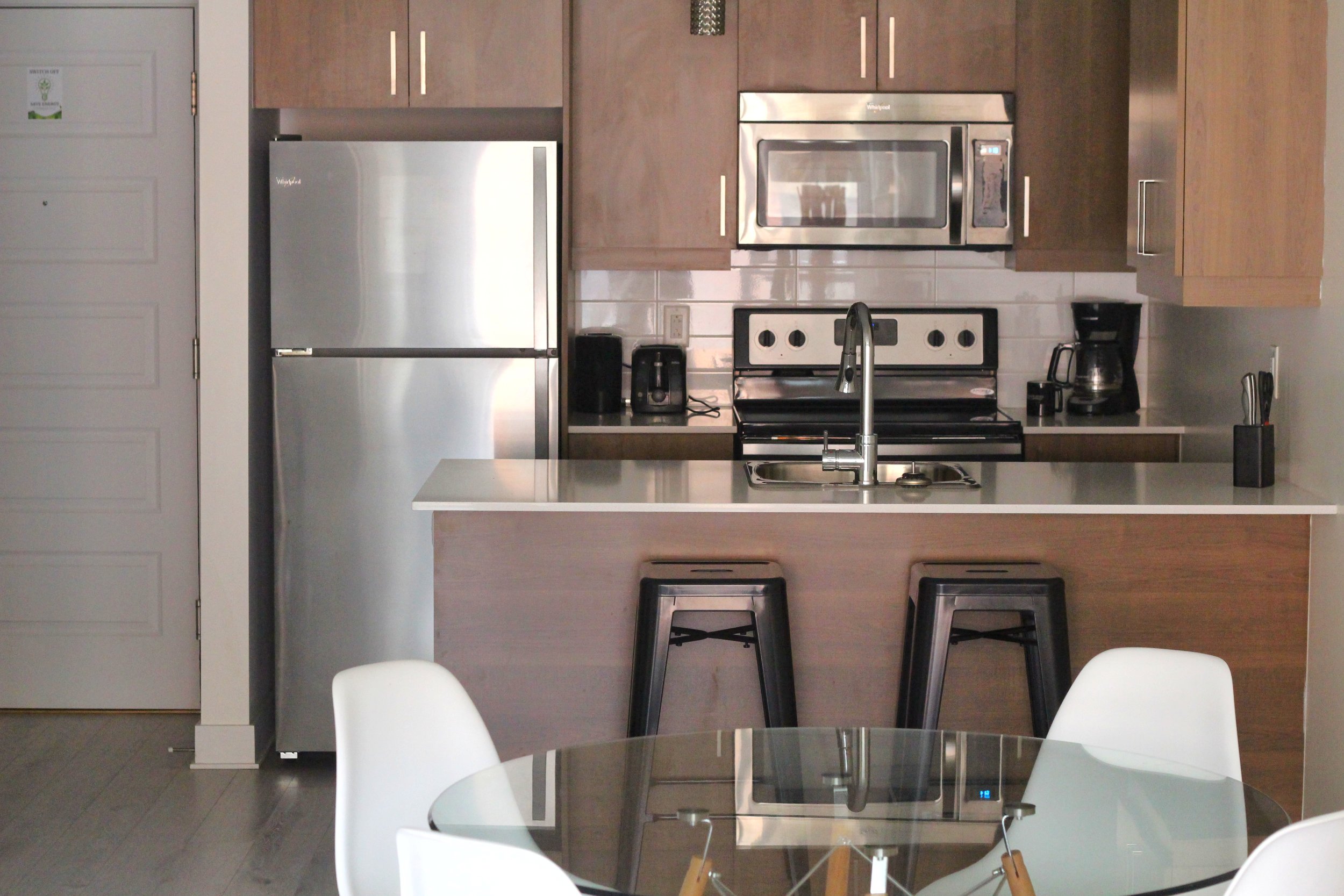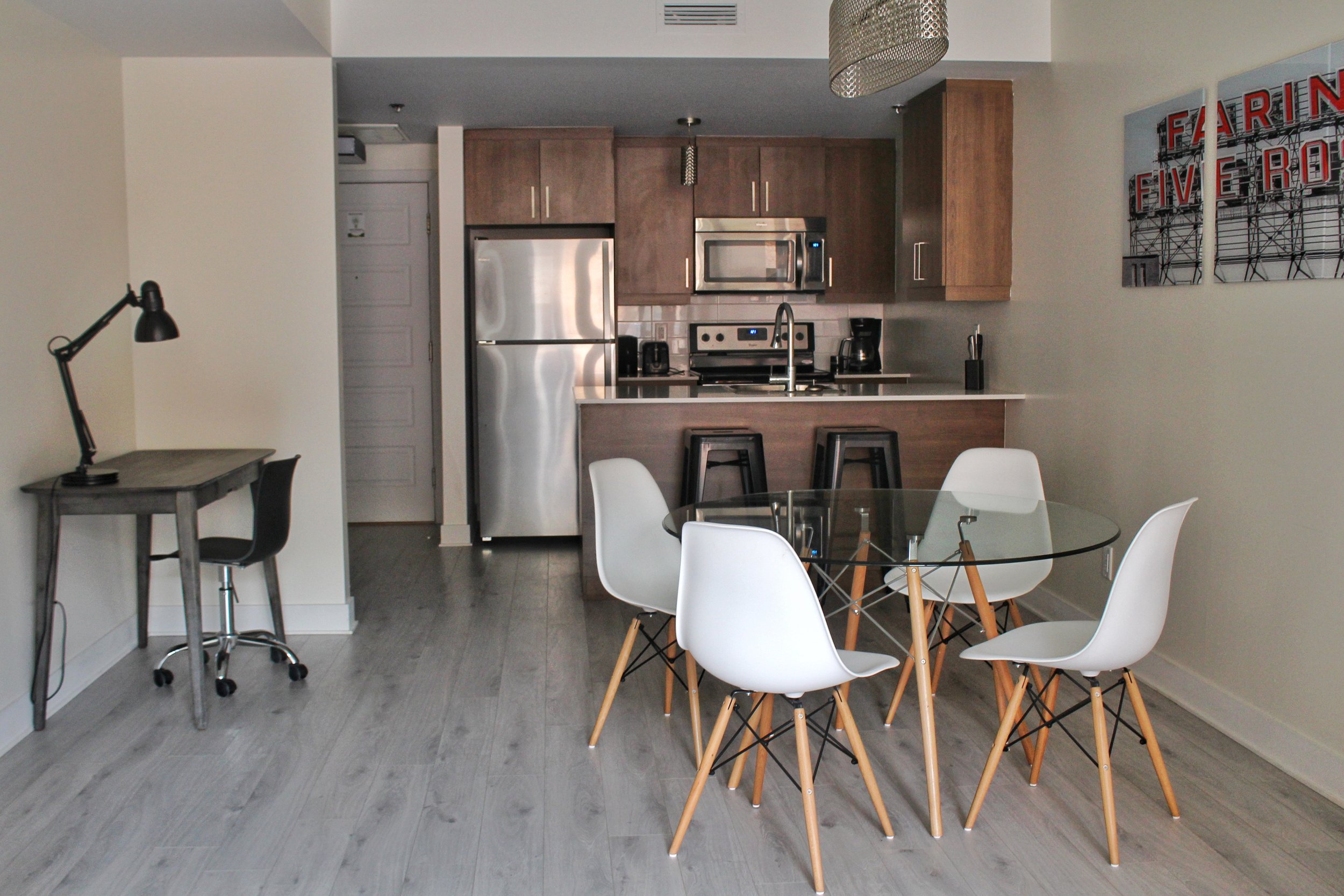 The first day at the SIAL international food show was a busy one. I could see how this was the largest food show in North America because the floor plan was huge! Spanning 240,000 sq ft, SIAL Canada is the only national trade show that offers up a complete range of food products, food-related equipment, and technologies which meet the three different needs of food retailing, food service, and food processing.
Before I went down to the main floor where all the booths from 50 different countries were present showcasing their latest products, I spent the majority of the day taking in as much knowledge as I could. School was in session! A unique thing about SIAL Canada is it hosts a ton of conferences covering the current trends and innovation in regards to the most essential food-related information from a network of experts with varied backgrounds. It's the best way to keep abreast in the latest developments in the food industry. Below are some of the main points from each of the conferences I attended, and a lot of this information has never been released anywhere else so far.
CANNABIS IN FOOD
Federal Responsibilities: establishing a comprehensive national framework for regulating production, setting standards for health and safety, and establishing criminal prohibitions
Provincial Responsibilities: license the distribution and sale of cannabis, restrict where cannabis can be consumed, amend provincial and territorial traffic safety laws to address impaired driving (cannabis)
Legal Age of Consumption: 18+ (Quebec), 19+ (All Other Provinces)
46% of Canadians would try cannabis-infused food products if available
Cannabis Edibles Packaging and Labeling: standardized health warnings, single-uniform colour, child-resistant/opaque packaging with statement "Keep Out Of Reach of Children"
Canadians would consider buying marijuana-infused baked goods the most in the grocery stores
No best before date announced yet
Cannabis infused food cannot appeal to children in Canada (eg. no gummy bears)
BATTLE OF PROTEINS: ANIMAL VS. PLANT
2/3 of Canadians trying to improve their eating habits for better health
51% of Canadians eat protein everyday, and 31% of those people believe the type of protein (animal vs. plant) is important
37% of Canadians believe you won't get enough nutrients if you don't eat meat
43% of Canadians are trying to include more of a plant-protein based diet
Improved health, manage weight, and eating clean are what motivates Canadians to go to a plant-based diet
Biggest barrier to move towards plant protein is the price (too costly)
Even with a price increase in bacon, Canadians ate the same amount (Canadians love bacon!)
WHAT IS THE ROLE OF BIOTECHNOLOGY/GMOS (Genetically Modified Organisms) IN THE FUTURE OF FOOD
In 50 years, the growing global population will require an estimated 100% more food than we produce today
The U.N. Food and Agriculture Organization (FAO) reports that 70% of the world's additional food needs can be produced only with the adoption of modern agricultural technologies
Genetically modified soybeans - largest and most rapidly expanding component of Canadian soybean production will play a vital role in feeding the future world
Genetically modified soybeans have the potential to offer environmental, quality, productivity, and affordability advantages
Biotechnology and pesticides help farmers work more efficiently, leading to significant environmental savings on fuel, greenhouse gases, and wilderness preservation
Without pesticides and biotech crops, Canada would need 50% more farmland to produce what we grow today
Ultimately, the ratio of non-genetically modified to genetically modified will continue to be determined by divergent consumer preferences and willingness to pay premiums that offset production disadvantages
With a full day of absorbing as much food knowledge as I could behind me, one of the most exciting events was just ahead. Montreal is full of culinary talent with some of the very best restaurants in the country. Born in this city, our very own Canadian celebrity chef Chuck Hughes from the Food Network is the chef and co-owner of his restaurant Garde Manger located in stunning Old Montreal. Media was invited to an intimate dinner cooked by Chuck himself as he spoiled us with meal to remember consisting of a huge platter of fresh seafood, porchetta, beef carpaccio, scallops, ricotta gnocchi, truffle cencioni pasta, honey bbq pork chop, and an array of decadent desserts to end the night. Check out our delicious spread below!
The next morning was another full day of adventure and it all started with a market tour led by Chef Mehdi Brunet-Benkritly and Molly Superfine-Rivera of Montreal's Marconi. Although it was raining all morning it didn't damper our moods as we walked right over to the famed Jean-Talon Market to see just where all the fresh and local produce comes from.
Returning to the Palais des Congres shortly after it was time to tackle the show floor! Where do you even start!? With over 1,000 exhibitors it can definitely get overwhelming but my plan was just to walk through section by section starting with the biggest area which was dedicated to Spain. SIAL Canada this year announced that Spain was the country of honour as over the last several years economic ties between the two countries have considerably increased, demonstrating a tremendous growth potential. Anything food related in terms of Spanish cuisine and Spanish culture and products were located right here!
Of course I naturally spent a lot of time in the cheese area where sampling all kinds of cheese and dairy products from all corners of the world acted as a small lunch for me. Ice cream, coffee, crackers, and even fresh salmon were just a small handful of samples visitors were able to try. If you were a buyer and sampled something you liked and wanted to pursue a deal with the vendor, a dedicated meeting room on the floor was where all the money transactions happened. A professional meeting ground for businesses to come together all under one roof to explore different partnerships to potentially drive up food innovation to places around the globe that may have never seen a product offered there before.
One of the most exciting things that happen during the SIAL international food show is SIAL Innovation - the only international contest with a presence in all four corners of the world that rewards the best innovations in food and non-food related products such as packaging and containers. Made up of food industry experts, the annual jury rewards ten finalists and this year handed out three Grand Prizes including one special organic prize and one special packaging prize. Winners are selected on the following four criteria: packaging, manufacturing process, merchandising, and recipe. Below you will find the top ten finalists and all of the winners chosen at the 2018 SIAL Innovation Awards!
Pea Pops by Three Farmers (GOLD)
Ready - To - Eat Vegan Meals by Cucina & Amore (SILVER)
Cricket-Based Protein Bars by Crickstart (BRONZE)
Raw, Organic Gazpachos by Impress Foods (ORGANIC WINNER)
Yogurt From Grass Fed Cows by Tree Island Gourmet Yogurt (PACKAGING WINNER)
Organic Fruits Liquid Puree from Next Ingredients
Organic Puffed-Dried Fruits and Vegetables by EWA-BIS
Vegetarian Meal Salads by Mavitrine Bio
Bio-Based Ingredients by Fumoir Grizzly
Extra Fruit Chia Fruit Spreads by World of Chia
Next year SIAL Canada will be back in Toronto and I cannot wait to see where food innovation will take us next! Make sure you buy your tickets early because as mentioned before this show was already sold out three months ahead of its opening day this year! It's truly a must-attend event for the retail, food service, and food processing industries, yet for an ordinary person like me who just loves food it was still very much an eye-opening, educational, and memorable experience. See you all there in Toronto next year!